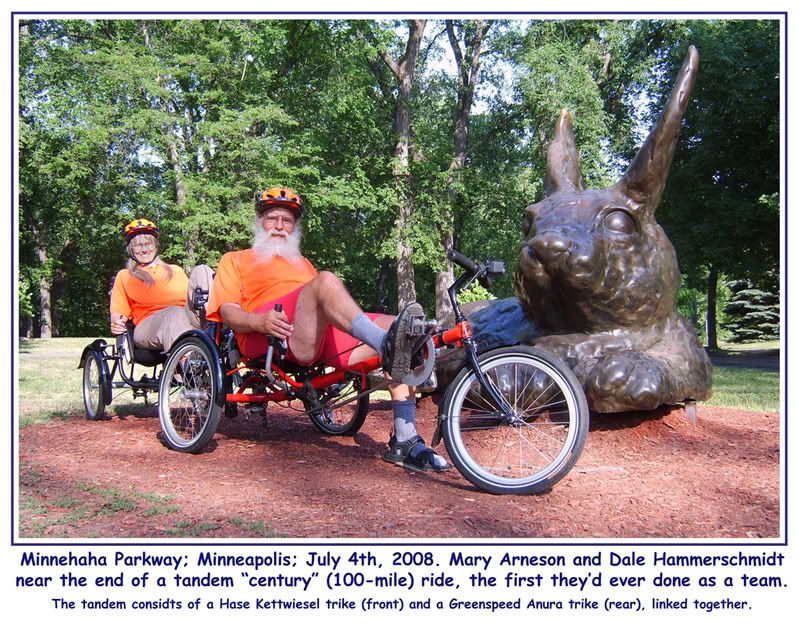 July 4, 2008: The Twin Cities Bicycling Club celebrates Independence Day every year with a "Watermelon Ride" in the northeastern corner of the Minneapolis-St. Paul area. We live in the southwestern corner of Minneapolis and had skipped this ride in recent years to avoid driving there with our bikes. This year, we decided to ride to and from the event and make a 100-mile day of it.
The weather was perfect, with occasional clouds, temperatures in the high 70's, and a light breeze. We rode a recumbent trike tandem combining a Hase Kettwiesel on the front with a Greenspeed Anura behind. Setting a gentle pace, we finished the ride in 12 hours, including rest stops, a picnic lunch (with watermelon, of course), and an ice-cream stop on the way home.
We are trying to do more of our cycling near home, with less flying and driving to events. It's a celebration of energy-independence.